Finishing, Lamination, & Dry Mount
Printing and copying is only the beginning. Key Blue Prints offers finishing options with a professional, high quality appearance for any presentation. Get high-impact displays for trade shows, events, exhibits and presentations. Not sure what you need? Our creative finishing team has ideas for every project and budget.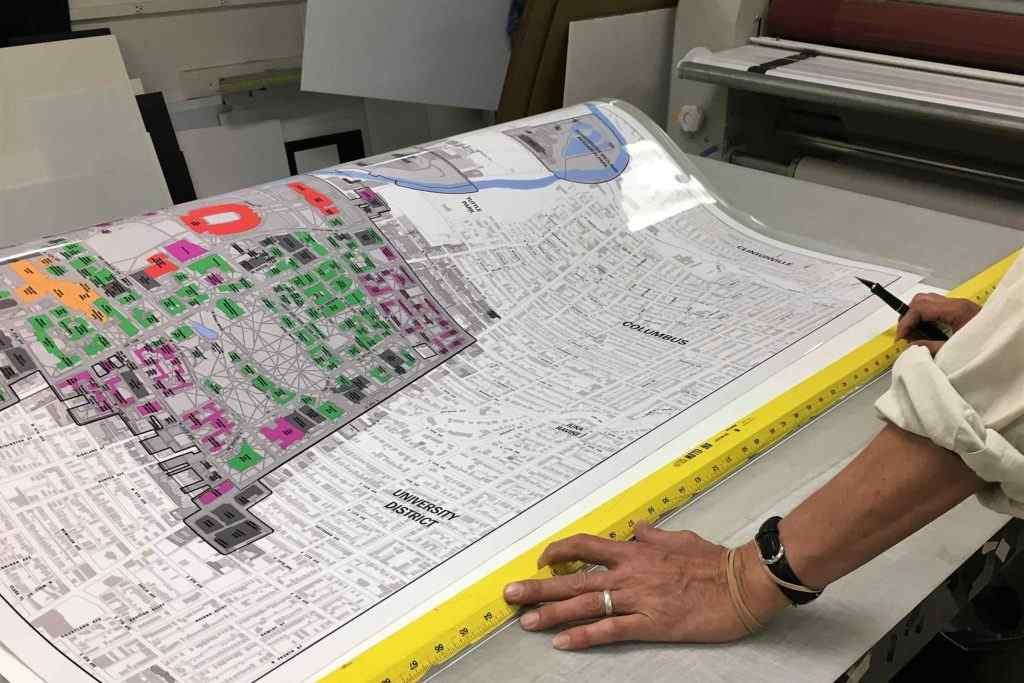 Laminate up to 50 inches wide and choose from 3 different lamination thicknesses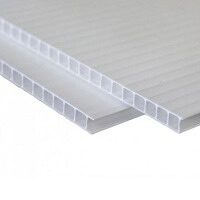 Corrugated Plastic
An economic three-layer plastic sheet material. It is made up of two plastic sheets with a plastic ribbed core. This material is very lightweight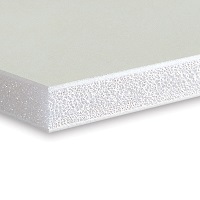 Foam Core
A lightweight and sturdy three-layer foam sheet material. The core layer is polystyrene foam clad and the two outer layers are made of white-coated paper. A great substrate for mounting color posters too.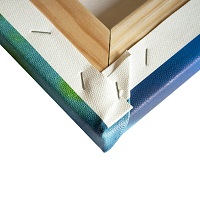 Canvas
Direct prints on canvas are great for art reproduction, interior design, personal photographs, and much more. Our canvas is then stretched or gallery wrapped over a wooden support frame for a beautiful frameless look.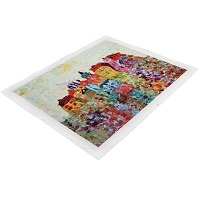 Fine Art Paper
We have a large variety of fine art paper for various types of art reproduction. Some include papers best for watercolor prints, comic art prints, ultra thick cotton paper, and much more. Contact to learn more.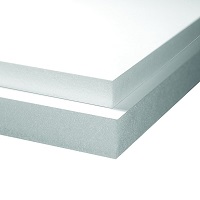 Gator Board
A rigid display board material that is very durable and lightweight. The core layer is a dense polystyrene foam and the two outer layers are made of wood fiber veneer laminate, making it water-resistant.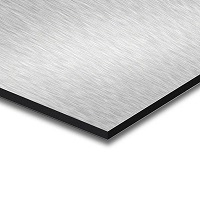 Dibond
A three layer aluminum composite material. The core is made of solid polyethylene, and the outer layers are made of pre-painted aluminum sheets.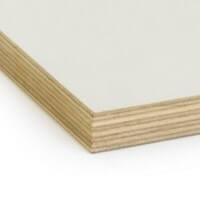 MDO Board
Medium Density Overlay (MDO) is a weather-resistant plywood board containing resin that has been pressure and heat treated. The resin overlay helps resist degradation, weather, and water, making it great for the outdoors applications
Poster Paper
We have a large variety of poster papers and finishing options. Includeing textures like UV coating, varnish, soft touch, spot UV coating, and matte coating. Contact to learn more.